Artist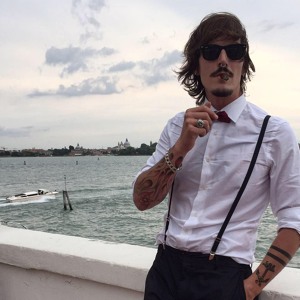 Phil Venetian
Qrcode
Description
Filippo Ghezzo (Venice, 1988), aka Mister Fil or Phil Venetian, is a disc jokey and music producer. Eclectic and charismatic, has soon established himself as a live performer during events and parties, which has been organizing and feeding for over 15 years. In a continuous evolution, his style resonates with today's trends and echoes the past, making each performance unique. 
 Alongside, he published his first records which would then lead to collaborations with various music artists and producers from the known Italian dance scene. His best knows tracks are "Sangria", co-produced with Lukhas and Igor S; "La Receta del Diablo", remixed by Pizeta, Keemani and Babyface; and his remix of "Kalimba De Loni" by Frank Hermann ("Trick & Kubic"). 
 Nowadays, Mister Fil is involved in some new musical projects, that we will listen soon.