Listen
11 - Shanghai Vertigo - Didjelirium feat. Le Tcheque & MC Newshan.
11 - Shanghai Vertigo - Didjelirium feat. Le Tcheque & MC Newshan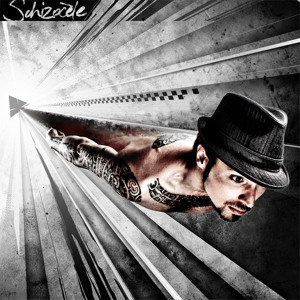 Qrcode
Description
This is the first 'rapstep' album from Didjelirium, finally available full length ! 100% homemade with his selves, it tells, in french, stories of various people living in his head and facing the true problems of our world : identity, meat-sticks and love for little insignificant things. Though the use of frog language will shock most of you, you might consider enjoying the music for what it is : music. Also, shut the fuck up ! Didjelirium is proud to offer you the whole album for free, so download it and spread it faster than a STD in a spring break camp ! For more info, visit www.didjelirium.com Bless ! LYRICS : Shanghai Vertigo REFRAIN : Ici c'est Shanghai Vertigo Cent champs verticaux, Mille folies m'as-tu-vues Ici c'est Shanghai Vertigo J'ai posé mon égo si haut Que le vertige ne m'atteint plus COUPLET DIDJELIRIUM : Dimensions outrancières, architecte de l'impossible Des cages de verre, des couloirs sombres, des murs invisibles Une porte en poussiere, une poignée de pollution Une voix qui résonne avec une tare d'élocution Prends garde, fais attention, Du vide nait la tension Les dieux bougent en faction dans les cieux par effraction J'actionne mon jet pack car comme le dit l'axiome : Tous les chemins hors pistes mènent a l'arôme. Je batifole sur les bâtiments fous de mon carrefour Le typhon chasse la folie de la foule comme au Darfour Je parcours l'horizon avec le plat de ma main, Du haut de ma tour d'argent je suis le premier a voir demain Je plains les gens sans jamais les voir, j'ai plein de temps sans jamais l'avoir Je vis au vent sans vis a vis pour me décevoir Dans les hautes sphères de ma ville, je suis le seul au pouvoir.