Listen
Audiobiography : Didjelirium.
Audiobiography : Didjelirium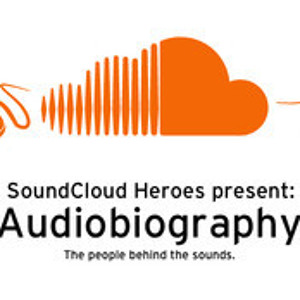 Qrcode
Description
If you're foolish or curious enough, you might have asked who is Didjelirium. Thanks to the audio-biography project, you can now look for answers ! This public speech from 1789, given by an illustrious nameless individual - who met the guillotine since then, don't worry -, is quite close to what Didjelirium is and what are his intents and his hopes and his folly. And as he says, if you do know who you are, chances are there are people out there interested in knowing you. That's why I encourage you all to do the same! Audiobiography is an opportunity to introduce your profile and sounds. The community is the backbone of SoundCloud. Whether you're a listener or an avid musician or a simple other human being made of vibrations, introduce yourself by participating in this collective project: Who are you and what's important to you? And I know you're gonna love that but it's easy to participate ! Record or creatively share a sound that describes and answers the question: "who are you and what's important to you ?" Perhaps it's a freestyle rap, or a recording that features your latest piano composition as background music, it can even be you snoring at night while your other-half is insulting you and dropping pepper down your favorite underwear ! If that's who you are, feel free to share it ! AudioBiography HOW-TO 1) Keep track to ~90 seconds. 2) Name the track Audiobiography with your name, as such "Audiobiography: [INSERTNAMEHERE]". Then add a description. 3) Tag the track "audiobio" and upload. 4) If you have the Spotlight feature, pin the sound to the top of your profile. You can also add the sound to your profile's description under http://soundcloud.com/settings/advanced. -------- Transcript of the interview : "And the day shall rise when those fighting against the sound will be punished Hung to the tree of wisdom while children with no face are dancing around on a grass greener than a hollywood alien drunk driving to the white house And there will be songs of joy, songs of liberty, songs made with the million dreams of a thousand men and women and most likely a few little birds because even though they cannot carry coconut they will gladly carry hope ! And I do hope, that on that day, I will be standing firm ! Not at the top ! Not alone ! But on a single strong hand-shaking line so damn huge, no matter if you'll be looking right or left, as far as you will see, there will only be smiles and whistles and , god helps us, a few hot chicks ! I long for that day with my very core, and until it comes I shall not stay silent in the face of imbecile sound-cursing sinister individuals so proud of themselves they forgot who they are. And I'm asking you this ! Do you know who you are ? For if you do you'd better use whatever technology available in your time and place and record it right aways and tell us all ! For my friend know this : One is all, and all is one big mess if we don't help clean it. Thank you !"