Listen
Habibi Funk 001: Dalton - Alech (Tunisia, 1972, pre-order link in description).
Habibi Funk 001: Dalton - Alech (Tunisia, 1972, pre-order link in description)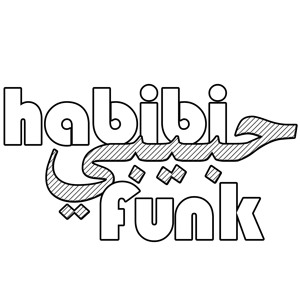 Qrcode
Description
Pre-order: https://habibifunkrecords.bandcamp.com/releases Habibi Funk will be a new sub label of Jakarta Records, dedicated to re-releasing arabic music from the 1970s and 1980s. It's a label and platform for funky/soulful and/or psych influenced music from the Arab world of the 70s and 80s. https://www.facebook.com/habibifunk Dalton was a band from Tunis, the capital of Tunisia. They came together as a band around 1968 when most of the members studied together at the University of Tunis. The band had five members. Faouzi Chekili on guitar, piano and vocals, Ridha Kouhen on bass guitar, Mustapha Rehouma and sax and percussion, Sadok Gharbi on trumpet and vocals and Skaner Alim on drums and vocals. They were active in the local scene, playing music that was heavily influenced by American soul and funk and at the same time regional musical traditions. In the early 70s the band got a regular gig at a beach hotel called Sahara Beach Resort on the coastline of Tunisia. They had six month contracts for a couple of years in the early 70s and during that time they would play every single night of the tourist season. While the hotel gig required the band to play sets leaning towards tourist entertainment, the regular work helped put some money into the band's accounts. Using those funds the band was able to travel to Rome to record their one and only 7" single release "Alech" around 1971/1972. The band eventually dismantled in the mid 70s and returned briefly as a new group with new members in the late 1970s under the name Carthago but that is a different story…… "That "Soul Brother" is my jam…. !!!!" Lefto The single itself impressed us heavily when we first stumbled upon it through French collector Victor Kiswell. While the b-side "Soul Brother" sounds like a Tunisian version of modern soul / AOR with it's English lyrics and lush arrangements, the title track "Alech" is the one that will get every party started. An infectious 3/4 rhythm, a great horn arrangement and brillantly layered vocals that made us think of Brazillian music or the Georgian groove band Gaya. Luckily Faouzi Chekili, the former band leader and composer uses social media communication so he was easy to track down. He is still active as a renowned musician in the Tunisian jazz scene and remains active recording and playing concerts both in Tunisia and internationally. Restored and mastered by Roskow at Audiomoto Studios.