Listen
Maudit Sattva - One is All.
Maudit Sattva - One is All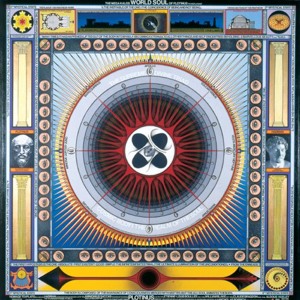 Qrcode
Description
and All is One ! Unity is the key and we most definitely know where the lock is. Artwork : The World Soul of Plotinus by Paul Laffoley One is all... - LYRICS This one is for all the mixed basterds, They think we're sheep but we're the ones leading the herd Bred on a crossroad of cultures we rise to the occasion African, asian, caucasian No difference, only human's all we know Your blood is red and if you're cut it drops with the same flow We heard our dad speaking languages our mom did not Our mom singing songs our dad ignored The singularity of combined elements Is the proof that alchemy is not only romance For any difference can easily be eliminated With acceptance, open your arms, i promise, you won't be mutated Chances are you will evolve And that's how the world must revolve. Right now we got all the technology we need We are the tree my friend, stop thinking we are the seed Nothing's impossible, and i'm sure peace is not out of reach If we all agree, there's not even need for someone to preach So let's do it, let's do it now, no more thinking Don't wait for all the stars in the sky to start blinking We don't care who you pray, Zeus, God or Shiva Sit with us by the fire and inspire the sativa Civilizations lead us here for a good reason Let's all be together, no more treason, No more prison in our mind The world is ours, it's not yours nor mine, The world is ours, it's not yours nor mine...