Listen
[NANG120] 04. Rayko - Nightology (Vocal) [96 kbps].
[NANG120] 04. Rayko - Nightology (Vocal) [96 kbps]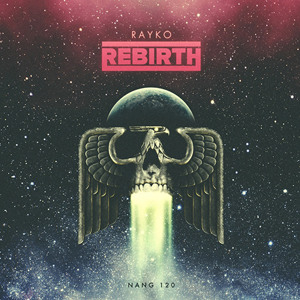 Qrcode
Description
UK-based Nang presents Disco' legend Rayko latest album, due for release on the 31st of March 2014 on vinyl and digitally. Nang has been releasing quality Disco since its inception, dropping tracks from the likes of Martin Brodin, Tensnake, Daniele Baldelli, Brioski, Toby Tobias and with an incredible list of remix artists such as Luke Solomon, Andrew Weatherall and Lindstrom amongst other. This spring they are delivering Disco visionary Rayko''s latest album 'Rebirth' which follows Rayko's latest single, 'Rusos Theme' on the Uk-based imprint. The LP comprises 10 forward thinking disco tracks and it opens with 'Balearic Intro', which is a slow tempo moody disco tune, guided by an almost talking guitar solo. The second track 'The Cave' is clearly influenced by 80's synth rock while 'Time And Space' is more a deep club focused tune. The fourth cut 'Nightlogy' is a perfect example of how Rayko can revitalise dated sounds and give them new shine, adding on top of the tune a soulful vocal. This last cut is on par with 'Ruso's Theme', a more pop oriented track driven by the hypnotic male voice that repeats ""I''m gonna make you love me'.", quite a clear mission statement! The LP's title track merges acid synth lines with a relentless groove and it's a strong dancefloor focused track. 'He Came From The Space' is an uplifting funky tune, while 'Dreamer' i's a more groovy synth driven tune with a cheeky vibe to it. The last 2 tracks are the perfect ending for the album: 'Warhammer' is a slow moody cut while the closing tune 'Goodbye Baby' is a proper club track, in which a funky slapped bass line is combined with guitar riffs and a long ethereal pad, it rounds off the release perfectly and feels like the end of the show. Spain''s Rayko latest LP 'Rebirth' is due for release on the 12th of May: keep your eyes out all Disco heads.