Listen
Original Fools - God of Roar ---> MUSIC VIDEO LINK in TRACK DESCRIPTION.
Original Fools - God of Roar ---> MUSIC VIDEO LINK in TRACK DESCRIPTION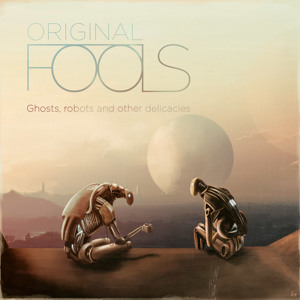 Qrcode
Description
MUSIC VIDEO AVAILABLE ! CLICK THE 'TRACK VIDEO' BUTTON ABOVE ! or here : http://www.youtube.com/watch?v=CFhQIEWo8nk -------------------- God of Roar - LYRICS VERSE 1 : I was chilling one sunny day on the shore of my river Thinking about what Plato's said last night on his twitter "It's all these lil things in life that makes a husband leaves his wife While she's facing him with a knife and screaming : Yaaah ! Deceiver !" That's when i saw him waving at me and i thought : oh shit ! Another foolish one who came to the wrong place of worship Go away, Go away ! i can see you're not a vibration You're not resonating on the right tone for you to be in my jurisdiction But he's there, he's looking at me and he doesn't seem to be willing to move He's crying with his head in his hands and tries me with arguments But i don't know what he's trying to prove so i decide to listen anyway No chilling on a sunny day CHORUS : Once upon a time, a lonely god came to me And he sat down : "Oh please…what am i gonna do ? If i do something they'll keep asking me for help But if i don't They'll stop believing i'm true My mom gave me Earth but all i wanted was the Sun So right now I so wish i was you You're the god of roar and your kingdom is sound, Just sound, So please, scream at them too ! " VERSE 2 : So i was like, 'Alright !' i haven't been away anyway for a while Let me sort out a few details and pack a few stuff i might need for the ride And i'm in, i'm curious to see those pious things you call 'humans' I wonder, if i scream at them, will i feel any resonance ? Running through my things i grab the trumpets of Jericho My own homemade microphone and a few books of Fermi Enrico, A kalashnikov made of the purest diamond you ever laid your eyes upon, Shooting rubies and pearls cos yes, it's the most beautiful weapon ! Don't you worry, my divine friend ! I got your back and i'm ready to go Though the grass is green it doesn't necessarily means that it's ready to grow The fool only see the bad cos he ignore the reason behind everything And, as a god, when you do good, from down, well... it seems you've done nothing.