Listen
Original Fools - Shadows in me.
Original Fools - Shadows in me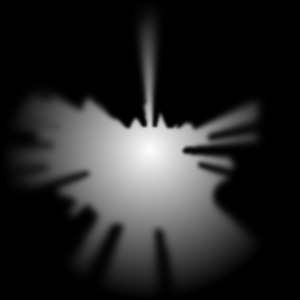 Qrcode
Description
Due to myriads of responsibilities and preparations for a worldwide event - a.k.a. the end of the world - Original Fools have been working underground for a long time, in what some believed to be an absolute silence. Terrible mistake ! Proof of that right here, right now ! Since the event has been postponed to ulterior time, they've decided to release some new sound waves straight to your ears ! Original Fools, 2013 edition, here we come, here we come !!! LYRICS Shadows in me VERSE 1 : Kids ! Lemme warn ya if it's the first time ya see us I will not lie : yes we sometimes are scandalous And everything we do can surely hurt you but no worry it can't hurt us If you need a picture, let's say we're the lion and you are the circus Why warning you ? that's what you ask ? Just cos i feel generous In the end your life relies entirely on the way you treat us Oh by the way, when i say 'us', what i mean, my friendly detritus It's me and the shadows living in me, they're the ones causing all the fuss You saw us on TV but you can't believe we Really really can give you lot of pain No electricity now in your bank and we Will not leave you alone till we obtain What we came for, and a bit more, even if we need to mash up the place (screaming the 'place) Just me and my shadows floating over the bass (same as up) I know your safe is withholding no money But me dun need none of dem shiny gold, no Armani I need informations and you will give them to we Yes you will ! yes you will ! Have you ever heard about the word 'misanthropy' If you're still alive you will learn it in therapy Gimme all your files or if you don't, be ready We will kill ! we will kill ! BREAK : In these ya times and these ages we're Leaking secrets, stories from the past With these shadows we rule over fear But we need more if we want to last CHORUS : If you can't see The shadows in me Just know dem a here and me like dem No galaxy Can stop my folly The candles are out, let me light dem. VERSE 2 : They say you need to blame the game, gal, not the players You're lost in synchronicity cos you missed the layers, The intrinsic complexity of the world you live in And the secret stash of knowledge hidden behind those bank notes you're loving The present is a nonsense invented by those who wanna tame us They got plenty of time to bury the Truth cos everybody wanna be famous The spice from Arrakis is really nothing but the kiss from a spy : You never know when the venom hits and kills but it's as sweet as your mama's pie Baby, that is my business, Welcome to the fleas' nest Where you can exchange informations for interest, Girl, you know these galaxies in the west ? They claim my secrets are the best And that makes me feel so warm just like the touch of my gun on your breast (Cos you got nice tits, you know ?) CHORUS : If you can't see The shadows in me Just know dem a here and me like dem No galaxy Can stop my folly The candles are out, let me light dem.