Listen
QL012 - 110% MOOMBAHTON (DEMO TRACK).
QL012 - 110% MOOMBAHTON (DEMO TRACK)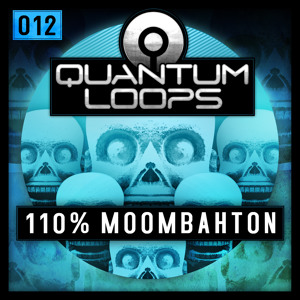 Qrcode
Description
Quantum Loops are proud to announce the latest release, 110% Moombahton: Get ahead of the game with a huge variety of Moombahton styles, from thunderous kick drums to tropical chords, including the original MIDI files to craft your own. With over 600MB of bass loops, drum loops, drum add ons, lead loops, vocal chops, FX, all in .wav, .rx2, and MIDI, inspired by the likes of Dillon Francis, Jay Fay, Munchi, Major Lazor, and many more. Produced by Quantum Loops owner Dom Kane along with debut Quantum Loops regular Owen Sheppard (Castro), this pack contains 100s of loops carefully designed and created using everything from genuine acoustic instruments, to analogue outboard gear from Moog, Roland, E-MU, and Neve to name a few. Spread across 4 main keys (A minor, C minor, E flat minor, and F minor), each section of the pack has been designed to be interchangeable. So whether you're looking to write an experimental vocal chop based track, or an outrageous bass-driven distorted kick monster with screeching leads, this pack has it all. As always, we recommend you experiment with our loops too! For drum loops, why not soak them in huge reverb and then filter out the low end, add some side chain compression, and stack them underneath your existing drum tracks to add in some more ambience and depth to your drum buss. Why not try reversing the synth loops, or throwing all sorts of FX over them? ** 80 Bass Loops ** 80 Synth Loops ** 50 Drum Loops ** 100 Drum Addons ** 25 Vocal Chop Loops ** 12 FX Loops ** 20 Chord Loops ** 180 MIDI Files All loops are also available as .rx2 files too.