Listen
Subterra & Dekko - Eclipse.
Subterra & Dekko - Eclipse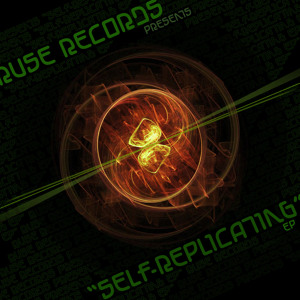 Qrcode
Description
Artist: Subterra & Dekko Track: Eclipse Label: Ruse Records Album: Self-Replicating EP CAT #: RRBCR004 Artist Profiles: www.myspace.com/subterradj http://www.myspace.com/dekkomusicuk Track Discription (concept): Dark | Subterra & Dekko – Eclipse It's become apparent the subject is infected, 'Subterra & Dekko's' 'Eclipse' awakes with eerie atmospheres, not present before it's slumber. Retaining the steppy sequence of 'Hook It' the darkness of the drums has increased immensely and the uplifting melodies have been drained. As the pads sweep and ponder how to bypass the final wall for total infection a kick silences everything as a techie bass stab destroys the final hurdle. 'Eclipse' smashes down with an incredible wall of sound, completely destroying all sense of the Nervous system and any club system. The powerful drums, while minimal in structure; surrounded by deep heavy bass, create a huge sound, the mind has lost control. Subtle reese's and wooden hits progress the tune helping to ensure you never get tired of hearing it, but for now all is lost the virus is in control. An absolute club smasher, for those who like it minimal but heavy this is your Adrina Lima..