Listen
Ubec C.E.O feat. Didjelirium - Fairy Tale.
Ubec C.E.O feat. Didjelirium - Fairy Tale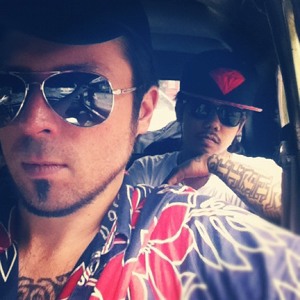 Qrcode
Description
Another collaboration with my bredren Ubec 'Smuggla' C.E.O : http://soundcloud.com/ubecceo Meeting up weekly to share riddims, smoky words and worthy smoke, here is the latest track we came up with. Free variation on the theme 'Fairy Tale', as imposed by Didjelirium and his despotic tendency to conceptualize everything... :p With another great beat by Hong-Kong massive producer : CHRIS "floydcheung" CHEUNG For UBECHIGH-ALTITUDE MIXTAPE 2012 LYRICS Fairy tale VERSE UBEC : i like birds,we fly straight then we create not dat basic rate its da level yall cyant hesitate dem play 2 much,make sure yall know d game coz er'day is not yesterday some nightmares & dreams northern lights cookies n cream i got me dreamteam apple juice not dat apple poisonous chilled bonghits prerolled coneshapes conscious music high-altitude mixtape see' dey tryna get real status back me' im tryna get da real story back can yall handle dat try & fail go 2 jail meanwhile i am here in d owners place tyrna get dis high case pon da right spot & place nuh showcase it gunna take sometime but please dun b inna hurry CHORUS : Fairy tale, tell me bout your fairy tale Is there any ferry to Another destination ? Cos i'm very pale, Yes i'm feeling very stale Don't mix up the truth With your imagination. VERSE DIDJE : I'm walking like the lion king amidst mice and men, Trapped by the dwarves of a Snow White ignoring nice semen ; Least humane way to be killed and beautiful Than the one who has no sex and pretend to be no fool, while Sins and sinners seems to be the new hype scene out there I wonder how many white knights will show up at the fair, Or will the standards of our fairy tales be left so few : Once upon a time there was a prince, he banged a whore or two The princess is a sixteen years old blonde single mom She loves ponies and the drugs they take in her sitcom Her uncle, let's call him 'the dad', is real evil guy His teeth are always grinding and he wears a tie He lives up there in his castle If ya ask any townsfolk they reply : watchya wunt wid dat arsehole ? The village is everything, the rest is unknown Life as it is, a peace of your own...